Cooking Without A Cooker: A recipe book for people experiencing homelessness
Keywords:
cooking without a cooker, cooking, recipes for homeless people
Synopsis
The recipe book is different to many of the other books that you might find online as it provides recipes based on what cooking appliances the user has available to them. This may be especially helpful for people who are living in a hostel, or temporary accommodation which doesn't have a wide range of cooking facilities.
The book is intended to be helpful, with straightforward and easy to make recipes that everyone can manage with the equipment they have available. It is split into four sections including a seasonal vegetable guide, kettle recipes, toastie maker recipes and microwave recipes.
Every recipe has a full breakdown of the cost of the ingredients, tells the user how long it will take to make the recipe, and gives an idea of where you can buy the ingredients for the recipe. All recipes have a picture to show what the final product looks like.
Chapters
Introduction

Seasonal Vegetable Guide

Breakfast Burrito

Mushroom, Bean & Vegetable Rice

Singapore Curry Noodles

Rice With Eggs & Vegetables

Omelette

Quesadilla

Bean Burgers

Pizza Wraps

Spinach Risotto

Banana Porridge

Chilli Con Carne With Rice

Tuna Tomato Pasta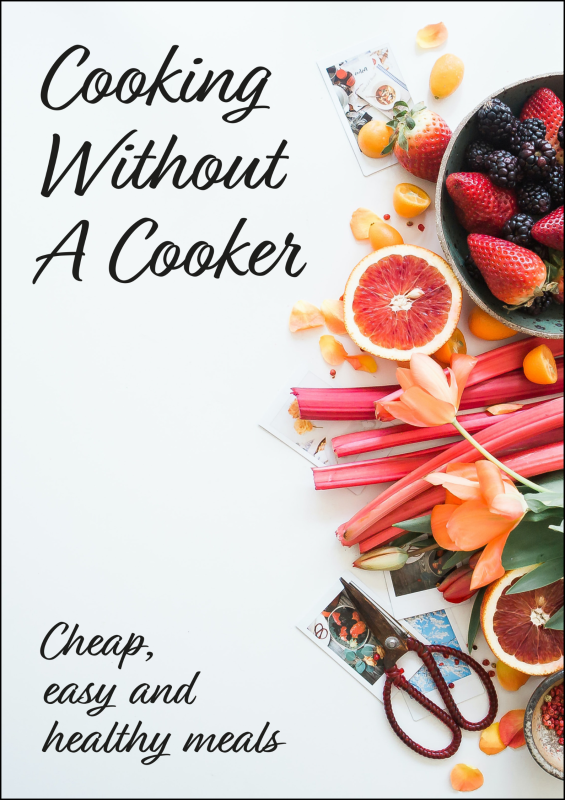 Downloads
Copyright (c) 2021 Stuart Chalmers, Jordan Dewart, Jasmin Hart-Brooke, Alex Mazilu, Prithi Natarajan, Sandra Sam, Anya Tan
License
This work is licensed under a Creative Commons Attribution-NonCommercial 4.0 International License.